Users can now play the new PvP test by downloading the updated version of the Faraland Expedition game.
‍
Faraland Launches Public PvP Test Version
Faraland's Player vs. Player (PvP) public test version is now available for Android and iOS users. The PvP test version is part of the updated Expedition game. 

The multiplayer RPG Non-fungible Token (NFT) GameFi Elemon platform urged users to delete the old version of the Faraland Expedition game to experience the new features of the PvP test version. Faraland announced the new product on January 10th via Twitter. 
"Faraland PvP Public Test Version release. Detail here: bit.ly/3Fchlgl. Install Faraland new version to experience the PvP gameplay now," Faraland berdasarkan ciutan.
Menurut Faraland blog, players who have downloaded the new version of the Faraland Expedition game on either Android atau di iOS can access the PvP test version by clicking the ARENA icon. 
In the next window, players should press the START button to begin their search for an opponent in the PvP arena. Faraland's system will pair two teams with a similar total power index to ensure a fair battle. 

Unfortunately, the NFT GameFi protocol has not added the ranking function yet because the Arena feature is still in the testing stage. 
Faraland also disclosed that the PvP feature would be constantly updated during the testing phase. The protocol would further add a new skill system in the future. 

However, all other functions of the Expedition game remain the same. Finally, Faraland instructed users to report bugs detected in the PvP test version. 
‍
More To Come on Faraland
According to the protocol's official Twitter page, 2022 promises to be an exciting year for GameFi enthusiasts. The GameFi protocol berdasarkan ciutan excitedly on January 3rd, urging users to keep supporting the growth of the Faraland ecosystem while publicizing its 2022 Roadmap. 

"Faraland Roadmap 2022. A promising year with countless amazing features is ahead. Stay tuned for more details! Keep supporting Faraland. The best is yet to come," the NFT GameFi platform wrote on Twitter. 
Faraland tweeted alongside a video that uncovers the numerous upcoming implementations in 2022. Some innovations include the PvP Game release, Ingame Shop, Adventure Mission, Body Part Upgrade with Soul Stone, and Guild Recruitment in the first quarter of 2022. 

Refer to Faraland's ciutannya to view the protocol's plans for 2022 as it continues to build one of the best GameFi ecosystems on Binance Smart Chain (BSC). 
‍
Apa itu Faraland?
Faraland is a role-playing strategy mobile multiplayer game that integrates NFT blockchain technology. It features heroes of several different ethnicities or races – Humans, Orcs, Elves, Fairies, Dragonborns, Angels, and Demons.  Each Hero is special and unique – not just your normal NFT collectible. They allow the players to engage in combat inside the Faraland metaverse. 

Di mana menemukan Faraland: 

Website | akun Twitter | Telegram | Discord | Medium
Sumber : bsc.news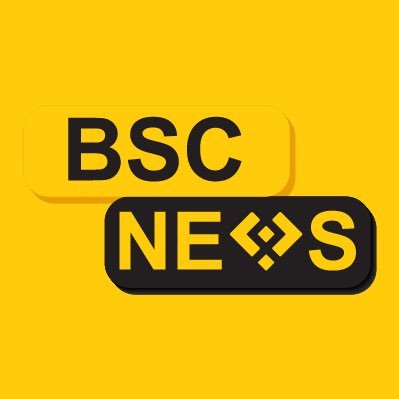 Didirikan pada tahun 2020, BSCNews adalah platform media terkemuka yang mencakup keuangan terdesentralisasi (DeFi) di Binance Smart Chain (BSC). Kami meliput berbagai berita blockchain yang berjangkauan luas terutama di sekitar sektor DeFi dari pasar crypto. BSCNews bertujuan untuk menginformasikan, mendidik, dan berbagi informasi dengan komunitas investasi global melalui situs web, media sosial, buletin, podcast, penelitian, dan live Ask Me Anything (AMA) milik kami. Konten kami menjangkau ratusan ribu investor global yang aktif di ruang BSC DeFi.
BSC NEWS adalah jaringan berita pribadi. Semua post yang diunggah oleh pengguna ini 100% milik bsc.news Semua hak dilindungi undang-undang untuk BSC News untuk informasi lebih lanjut tentang BSC News kontak BERITA BSC DISINI.