Ethereum made substantial gains over the past weeks as optimism began to trickle into the crypto market after Tim Beiko's announcement of The Merge.
Ethereum's Major Milestone
Ethereum ($ETH) briefly dipped below $900 on June 18 but has since staged a remarkable rally to its current price of $1,600 after Tim Beiko, one of the network's leading developers, proposed Sept. 19 as the date for "The Merge." 
The Merge is Ethereum's transition from Proof of Work (PoW) to Proof of Stake (PoS) and is an important milestone for the leading smart contract platform. Ethereum is the second-highest capped crypto asset after Bitcoin ($BTC), and this upgrade will create deflationary pressure to reward its holders by encouraging staking for reward. 

Because of its greater investment value, $ETH will be traded less. It is anticipated that after the upgrade, the network will be more energy-efficient and "environmentally friendly," which is a response to one of the most stinging criticisms of the PoW consensus mechanism.
However, enthusiasm for The Merge is not universal. $ETH has been in oversold territory for a prolonged period. The recent upward price action is a result of the confluence of a few factors. The news on the Merge is one of those. The overall crypto market has also improved and real-world inflation is expected to fall as gas prices are trending lower. 

The result in interest rate hikes will also slow the U.S. economy which will effectively bring down inflation. However, these figures do not paint the entire picture of the health of the equities market. The Ukraine-Russia crisis will continue to affect the global market through the disruption of global supply chains, food production and distribution, and crude oil.
‍
Rekap Mingguan
Popular magazine highlights Filipino Axie Infinity players. 

BNB Chain launches campaign to promote NFTs in the music industry.

Argentina football club sells player for crypto.

Axie Infinity's CEO dismisses Bloomberg's "baseless" speculation.

BNB's ZKRollup will be incorporated into the BNB Ecosystem as a scaling solution.

Solana suffers from a decline in TVL but NFTs soar. 

Star Atlas releases important updates ahead of alpha launch.

OpenOcean releases a wave of summer updates. 

Floki launches Project L Innovation.

Binance revolutionizes NFT ticketing experience with football club Lazio.

Binance to release Soulbound tokens on BNB Chain.

Binance announces BUSD monthly reserves.

Airdrop NFTs that can be redeemed for physical gold.

Magic Eden expands to Ethereum. 
‍
Sentimen Pasar
The market sentiment has improved after $BTC appears to be consolidating above $22,000. The crypto market is also moving in tandem with the Nasdaq. 
Signs of accumulation are starting to appear as investors are slowly buying the dip. Addresses with more than 1 $BTC are increasing after sweeping to lows in mid-June.
 Traditional institutions are acknowledging their consumers' need for Bitcoin exposure. Blackrock baru-baru ini bermitra dengan Coinbase to provide direct access to crypto trading. The next market cycle will be a continuation of institutional adoption of crypto assets and blockchain technology. 
Koin untuk Ditonton
Ethereum ($ETH) – The Merge will create the much needed optimism that will push $ETH past the $2,000 psychological resistance. However this can be a risky trade for a few reasons:
It can be a scenario of buy the rumor and sell the news. Just before the Merge takes place, short-term traders will dump and lock in their gains. 

The Merge might get delayed. Upgrades on the Ethereum network are complicated and in the past, major upgrades have been delayed. 

$ETH is still a good risk-reward asset to be invested in because of the promise it holds. 
Optimism ($OP) – If Ethereum successfully implemented the upgrade, all layer-2 solutions on the Ethereum network will directly benefit from it. 
A rally in the price of $ETH will also move $OP.

$OP is a newly launched token and there is a lot of upside to it. 

$OP did not fully capitalize on the euphoria when it was launched. There will be a second chance for this token to ride the next rally.
BNB ($BNB) – This asset is one of the most fundamentally sound coins because it is backed by the biggest crypto exchange platform in the world. 
$BNB has a suite of utilities, and a considerable amount of resources have been dedicated to build and improve BNB Chain.
The $BNB rally is sustainable because the asset is backed by real-world utilities.
‍
Sumber : bsc.news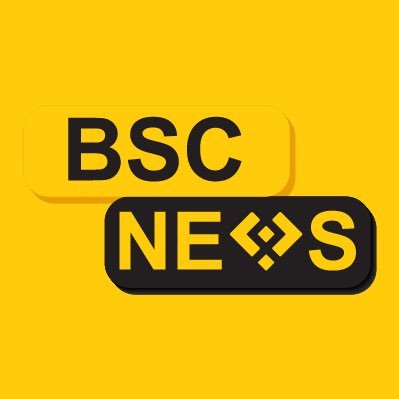 Didirikan pada tahun 2020, BSCNews adalah platform media terkemuka yang mencakup keuangan terdesentralisasi (DeFi) di Binance Smart Chain (BSC). Kami meliput berbagai berita blockchain yang berjangkauan luas terutama di sekitar sektor DeFi dari pasar crypto. BSCNews bertujuan untuk menginformasikan, mendidik, dan berbagi informasi dengan komunitas investasi global melalui situs web, media sosial, buletin, podcast, penelitian, dan live Ask Me Anything (AMA) milik kami. Konten kami menjangkau ratusan ribu investor global yang aktif di ruang BSC DeFi.
BSC NEWS adalah jaringan berita pribadi. Semua post yang diunggah oleh pengguna ini 100% milik bsc.news Semua hak dilindungi undang-undang untuk BSC News untuk informasi lebih lanjut tentang BSC News kontak BERITA BSC DISINI.