The exchange platform released an official statement to inform affected users after reversing LUNA transactions due to a crucial incident and extreme market conditions.
Pada LUNA fiasco caused a massive crisis in the crypto market. Popular cryptocurrency exchange, Crypto.com, was hit by the token's capitulation, displaying incorrect $LUNA prices to traders. The incident on May 12 caused the exchange platform to halt and reverse LUNA trades. 

Due to the incident, customers who made LUNA transactions had their trades reversed and lost more funds due to the token's decline. Following the reversal, many affected users expressed disgust, and some claimed that the crypto exchange stole their funds. To clear the air, Crypto.com released an official statement to the community on May 13, clarifying the incident. In addition, the protocol disclosed that users whose trades were reversed would be contacted via email and that they would be credited due to the inconvenience caused. 
"On 12 May 2022 between 12:40 – 13:39 (UTC) users who traded LUNA were quoted an incorrect price. Our systems quickly detected the error and trading was halted. Trading remains halted until further notice. All impacted trades (buy and sell) will be reversed, and affected users will be credited USD $10 in CRO for the inconvenience caused. Affected users are being informed via email," Crypto.com stated through its blog.
Crypto.com expects that the announcement will be enough to calm the community and hope that users continue to trust its exchange platform. However, one angry user, Dann, on Twitter, poked fun at ditching the platform for Binance Exchange after the reversal. 
"Anyone else getting screwed by @cryptocom? Sold $Luna for a profit only for them to go into my account reverse the transaction, only give me back part of the $Luna, not return the money I paid for the missing Luna and then lock it so it can't be traded. Which way to @binance?" Dann tweeted.
Affected users should start receiving emails from the platform, including the $10 CRO compensation. The protocol suspended the trading of tokens in the Terra ecosystem due to extreme market conditions. As a result, LUNA, MIR, and ANC tokens can no longer be deposited or withdrawn in the Crypto.com application and the website. In addition, Crypto.com has suspended all Dollar-Cost Averaging (DCA) trading bots for LUNA till further notice. https://teams.bogged.finance/embeds/chart?address=0x5C7F8A570d578ED84E63fdFA7b1eE72dEae1AE23&chain=cro&charttype=candles&theme=dark&defaultinterval=1h&showchartbutton=true
Crypto.com is a cryptocurrency exchange that started operating in 2016. It has extended its reach to over 50 million users within six years. The platform was founded by Bobby Bao, Gary Or, Kris Marszalek, and Rafael Melo, with its headquarters in Singapore. In addition to the cryptocurrency application, the platform also runs the Crypto.com Visa card, one of the world's largest cryptocurrency card programs, the exchange, and a DeFi wallet. The exchange is based in Singapore and operates across several continents, including the Americas, Europe, and Asia.

Where to find Crypto.com

Website | akun Twitter | Medium | Linkedin | Discord | Blog | Reddit | Kakao | Telegram
Sumber : bsc.news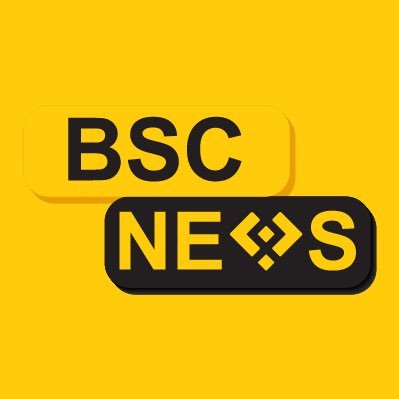 Didirikan pada tahun 2020, BSCNews adalah platform media terkemuka yang mencakup keuangan terdesentralisasi (DeFi) di Binance Smart Chain (BSC). Kami meliput berbagai berita blockchain yang berjangkauan luas terutama di sekitar sektor DeFi dari pasar crypto. BSCNews bertujuan untuk menginformasikan, mendidik, dan berbagi informasi dengan komunitas investasi global melalui situs web, media sosial, buletin, podcast, penelitian, dan live Ask Me Anything (AMA) milik kami. Konten kami menjangkau ratusan ribu investor global yang aktif di ruang BSC DeFi.
BSC NEWS adalah jaringan berita pribadi. Semua post yang diunggah oleh pengguna ini 100% milik bsc.news Semua hak dilindungi undang-undang untuk BSC News untuk informasi lebih lanjut tentang BSC News kontak BERITA BSC DISINI.