Crypto.com NFT has had two consecutive feature updates for its ambitious NFT platform to strengthen the NFT marketplace further to provide the best service to users.
Enhanced NFT Security Measures
Crypto.com NFT marketplace has implemented new withdrawal measures to ensure improved security for user accounts.

Dalam sebuah pengumuman on June 27, Crypto.com NFT stated that this upgrade would help the exchange better protect users and bring friendliness, flexibility, and diversity in services. The new security features listed by Crypto.com adalah sebagai berikut:
Withdrawal address whitelisting: NFT collectors and traders are empowered with the ability to whitelist their withdrawal addresses. This will contribute to making NFT withdrawal easier and more convenient. Besides, it also minimizes the technical risks or carelessness on the user's part related to copying and pasting the address to be transacted in each withdrawal.

24-hour withdrawal lock: When users enable this feature, they can block withdrawals for 24 hours after adding a new whitelisted address or making changes to their email, password, or 2FA. This will help users enhance the security of their accounts more during the necessary personal information changes.

Mandatory whitelist withdrawal: Users can ensure withdrawals are made only to addresses they have whitelisted with this feature. This will assist users in avoiding confusion between addresses during transactions. On the other hand, it creates a layer of defense when the user's account is compromised so that the bad guy can't withdraw money to the addresses he wants to target.
To perform the actions to activate the above three features, you can follow the instructions disini.
‍
After listening to comments from the community, Crypto.com NFT also released the Collection Activity Filter. Users can filter NFT collections by sales, bid, and listing criteria to optimize the most accurate data for their trading process.

For comparison, the largest NFT marketplace today, OpenSea, has also integrated with Seaport, a new NFT trading platform built by OpenSea itself. OpenSea wants Seaport to further develop the NFT filter feature for users and minimize transaction gas fees. This proves that Crypto.com NFT has taken a brilliant step in building the best Collection Activity Filter from the very beginning, laying the foundation for future expansion on the platform.
‍
Although it has only been released for about one year, Crypto.com NFT has constantly improved the quality of products to compete with significant competitors today, such as Binance or FTX.

The continuous implementation of necessary upgrades and additions proves that the fastest-growing exchange is serious about growing and betting on the NFT segment, especially in the challenging market. Notably, Crypto.com corroborated the statement that the company's recent departure of the NFT Director did not significantly impact the exchange's evolution.
Although NFTs have suffered a severe decline recently, that doesn't mean NFT is no longer attractive. Based on the explosion of the blockchain industry in 2021, NFT has reached an enormous transaction volume of more than 23 billion USD. With the mass reception from traditional companies and celebrities, NFT is sure to have great potential. Crypto.com could not pass up this opportunity.
‍
Crypto.com is a Singapore-based cryptocurrency exchange. Currently, their app has 10 million users and 4,000 employees. Bobby Bao, Gary Or, Kris Marszalek, and Rafael Melo founded the company "Monaco" in 2016.  Following the purchase of a domain owned by cryptography researcher and professor Matt Blaze, the company was renamed Crypto.com in 2018. The domain was valued at between $5 and $10 million by domain sellers.

Foris DAX Asia, a Singapore-based subsidiary of Foris DAX MT (Malta) Limited, operates Crypto.com. Crypto.com has notable sponsorship agreements with Formula One, Serie A, the UFC, Paris Saint-Germain Football Club, the Philadelphia 76ers, the Montreal Canadiens, and Water.org.

Water.org's kolaborasi included signing its co-founder, actor Matt Damon, as Crypto.com's brand ambassador. The vision dari Crypto.com is to accelerate the world's transition to cryptocurrency by putting cryptocurrency in every wallet.

Find more about Crypto.com here:

Website | akun Twitter | Discord | Blog
Sumber : bsc.news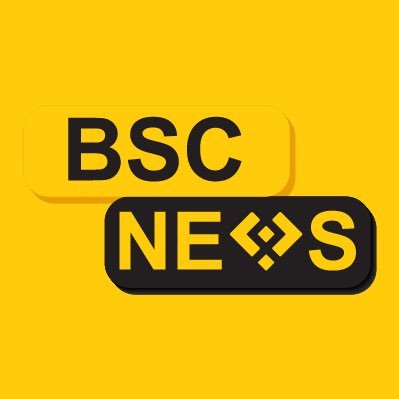 Didirikan pada tahun 2020, BSCNews adalah platform media terkemuka yang mencakup keuangan terdesentralisasi (DeFi) di Binance Smart Chain (BSC). Kami meliput berbagai berita blockchain yang berjangkauan luas terutama di sekitar sektor DeFi dari pasar crypto. BSCNews bertujuan untuk menginformasikan, mendidik, dan berbagi informasi dengan komunitas investasi global melalui situs web, media sosial, buletin, podcast, penelitian, dan live Ask Me Anything (AMA) milik kami. Konten kami menjangkau ratusan ribu investor global yang aktif di ruang BSC DeFi.
BSC NEWS adalah jaringan berita pribadi. Semua post yang diunggah oleh pengguna ini 100% milik bsc.news Semua hak dilindungi undang-undang untuk BSC News untuk informasi lebih lanjut tentang BSC News kontak BERITA BSC DISINI.