Despite the slowing market, teams dedicated to pushing their project forward won't be affected. Chainlink integrations are set to remain a common theme as Yeti Finance and Kromatika become the latest to announce new integrations. 
Pull-Back Doesn't Halt Integrations
In this week's roundup, Yeti Finance and Kromatika integrated Chainlink Price Feeds resmi dan Chainlink Keepers. Both projects, belonging to different chains, will look to leverage the industry-leading decentralized oracle network to benefit their relevant offerings. 

The integrations were revealed to CO-Founder by the Chainlink team via an exclusive press release, and there appears to be no sign of prospective projects slowing in their appetite to integrate Chainlink. The move will see Yeti Finance use the tamper-proof price feeds needed to help ensure protocol solvency by enabling the accurate calculation of borrowers' collateral value. 
"It's very difficult for on-chain lending platforms to function securely without Chainlink Price Feeds. By integrating the leading source of decentralized price data, Yeti Finance is telling users that the protocol settles for nothing less than the best infrastructure in the ecosystem," RoboYEti explained in the exclusive press release obtained by CO-Founder.
In order to help secure collateral in their leveraged lending protocol, Yeti Finance needed access to fresh asset prices that are supplied on-chain directly in a highly reliable manner. The team explains that fair market asset prices should reflect a volume-weighted average from all trading environments. As a result, they needed to use an oracle network to fetch aggregated price data off-chain and deliver it on-chain to be consumed by their application.
‍
Kromatika X Chainlink Keepers
For their part, Kromatika's Chainlink Keeper's integration has been expanded to Polygon mainnet. This will mean that Kromatika users on Polygon can now use on-chain limit orders that automatically execute under predetermined conditions supported by Chainlink's Oracle nodes. 

With Kromatika's aim of becoming a leading Desentralized Exchange (DEX) on the Ethereum ecosystem, the integration will see users able to trade with zero frontrunning bots, zero slippage, and zero swap fees. As a result of expanding their Chainlink Keeper's integration to Polygon, the project will now be able to offer limit order functionality to new users on Polygon in a cost-effective and quick manner.
"As a blockchain-agnostic decentralized oracle network, Chainlink helps us move fast toward our goal of bringing the Kromatika experience to the entire Ethereum ecosystem. Limit orders are a staple in traditional finance, and we're excited to finally bring them to Polygon," the Kromatika team revealed in an exclusive press release obtained by CO-Founder.
‍
What is Chainlink:
Chainlink is the industry standard for building, accessing, and selling oracle services needed to power hybrid smart contracts on any blockchain. Chainlink oracle networks provide smart contracts with a way to reliably connect to any external API and leverage secure off-chain computations for enabling feature-rich applications. Chainlink currently secures billions of dollars across DeFi, insurance, gaming, and other major industries and offers global enterprises and leading data providers a universal gateway to all blockchains.

Where to find Chainlink:‍

Website | Docs | Komunitas | akun Twitter |
‍
What is Yeti Finance:
Yeti Finance is a next-gen decentralized borrowing protocol built on Avalanche. This innovative protocol enables users to borrow up to 21x against their entire portfolio for a 0% interest fee while earning farming rewards for deposited assets. Unlock deep liquidity, borrow at the lowest collateral ratios, and borrow against your entire portfolio to gain better protection against liquidations.

Where to find Yeti Finance:

Website | akun Twitter | Discord | Telegram | Medium |
‍
What is ‍Kromatika:
Kromatika is a decentralized trading protocol enabling crypto traders to execute limit orders on top of the Uniswap DEX. This feature alone makes it a useful dApp by itself, but the real innovation is the ability to trade without any swap fees, without any price slippage, and with no risk of front-running bots.

The Kromatika protocol code is open-source and hosted on GitHub under the GPLv3 license. The project invites open-source contributors to join, help improve and support the growth of this protocol to push the project forward.

Where to find Kromatika: 

Website | akun Twitter | Medium | Docs | Github |
Sumber : bsc.news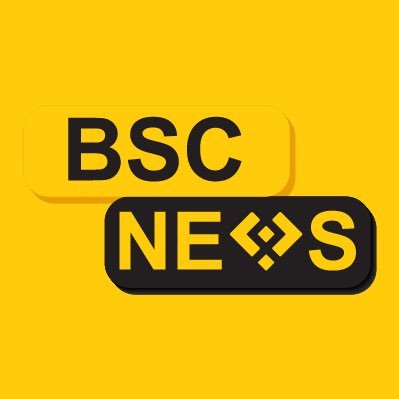 Didirikan pada tahun 2020, BSCNews adalah platform media terkemuka yang mencakup keuangan terdesentralisasi (DeFi) di Binance Smart Chain (BSC). Kami meliput berbagai berita blockchain yang berjangkauan luas terutama di sekitar sektor DeFi dari pasar crypto. BSCNews bertujuan untuk menginformasikan, mendidik, dan berbagi informasi dengan komunitas investasi global melalui situs web, media sosial, buletin, podcast, penelitian, dan live Ask Me Anything (AMA) milik kami. Konten kami menjangkau ratusan ribu investor global yang aktif di ruang BSC DeFi.
BSC NEWS adalah jaringan berita pribadi. Semua post yang diunggah oleh pengguna ini 100% milik bsc.news Semua hak dilindungi undang-undang untuk BSC News untuk informasi lebih lanjut tentang BSC News kontak BERITA BSC DISINI.