The platform will offer a variety of highly secure and private DeFi services that ensure user privacy, while simultaneously increasing profitability.
Introducing BOT Planet
BOT Planet is an aesthetically-pleasing Decentralized Finance (DeFi) ecosystem that offers a variety of tools and features for Binance Smart Chain (BSC) users. The BOT platform is decorated with robotic mascots who help guide users towards the features they are looking to use.

BOT Planet is focused on creating a simple-to-use DeFi platform for new and inexperienced crypto users, while maintaining back-end complexity that appeals to users of all levels of knowledge.
BOT Planet Applications and Features
BOT Decentralized Exchange (DEX)

BOT Non-Fungible Tokens (NFTs)

$BOT Token

BOT Wallet

BOT Messenger

BOT Lottery

BOT Games 
BOT DEX
The BOT DEX allows users to anonymously trade, buy, or sell practically any cryptocurrency. BOT does not publicize the personal information of users, and preserves the anonymity of their identity.

The BOT DEX will have Liquidity Pools (LPs), staking opportunities, gamification, and yield farming. By staking in the LPs on the DEX, users will be able to earn $BOT.

Anyone can create an LP on the platform's Liquidity page for no cost. Users will access to a wide range of detailed features and information regarding the performance of the pool and its parameters.
The DEX does not require users to log in with their IP address, ensuring their privacy on the platform. The BOT team plans to integrate a decentralized form of payment using $BOT that will allow currencies to be purchased with complete anonymity. 

When users stake on the platform, they are rewarded a percentage of transaction fees as well as their governance token. In the future BOT DEX will offer lending options inside of the mining section.

The gamification of the platform will include competitions and teams, similar to the PancakeSwap Team Battle function.
BOT NFTs
BOT Planet is currently developing an NFT marketplace, where artists will be able to open individual shops inside of the marketplace to sell their creations. BOT will also offer limited-time collectibles and NFT artwork, with no hidden fees for transacting on the marketplace. There will be a 1% fee on every transaction to keep the marketplace operational.

BOT intends for the NFT marketplace to be a seamless place for artists to sell their creations and art enthusiasts to trade their favorite NFTs.
$BOT Tokenomics
Total Supply: 200,000,000

Distribusi

Private Sale: 10%

Pre-sale: 15%

Public Sale: 7.5%

Airdrop: 0.5%

Staking/Farming/Apps: 62%

Official Contract: 0xfaeb715749575F8E4444Cd26aDcFfbaCe1D9386f

The $BOT private sale has already completed, with their Initial DEX Offering (IDO) coming up soon!
BOT Wallet
BOT Wallet is an end-to-end secure place to store your $BOT tokens and interact with the BOT ecosystem. The wallet allows users to generate their own keys and passphrases that only the creator has access to, ensuring the security of the wallet.

The wallet allows users to view their tokens and collectibles, and send/buy/sell their tokens with just a few clicks. Users can select their blockchain of choice without any hassle. The BOT team has assured users their wallet is built on the tenets of security, privacy, and free association.
BOT Messenger
The BOT Planet Messenger allows users to send completely private, highly-encrypted messages on the network. There are no restrictions to content, and no centralized review of messages or any invasions of privacy.
BOT Lottery
The BOT Lottery allows users to buy a ticket for one $BOT, with a daily drawing that determines who will take home the jackpot. The winnings are derived from the profits from the lottery tickets purchased. 

Each ticket has four digits, randomly generated in a fair manner from 1-14. If all four digits match the winning draw, the user wins the jackpot. Users can still win partial prizes by matching individual digits on their ticket to the winning draw.
BOT Games
The BOT Planet games will be play-to-earn, rewarding players for engaging with them. The game mechanics will be completely decentralized, taking advantage of the power of DeFi.
TECHRATE Audit
BOT Planet has successfully completed a TECHRATE audit to verify the legitimacy and security of the platform. The results are publicly available for review.
Kesimpulan
BOT Planet is an engaging DeFi ecosystem that will provide many different types of DeFi services for users. Many of the features are still in development, but the BOT Planet team has stated their commitment to reaching their goals. If they are able to successfully finish their planned projects, the ecosystem will have a little bit of something for everyone.

To learn more about BOT Planet, visit the following links:
Sumber : bsc.news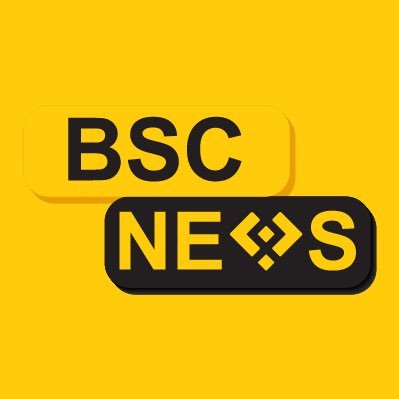 Didirikan pada tahun 2020, BSCNews adalah platform media terkemuka yang mencakup keuangan terdesentralisasi (DeFi) di Binance Smart Chain (BSC). Kami meliput berbagai berita blockchain yang berjangkauan luas terutama di sekitar sektor DeFi dari pasar crypto. BSCNews bertujuan untuk menginformasikan, mendidik, dan berbagi informasi dengan komunitas investasi global melalui situs web, media sosial, buletin, podcast, penelitian, dan live Ask Me Anything (AMA) milik kami. Konten kami menjangkau ratusan ribu investor global yang aktif di ruang BSC DeFi.
BSC NEWS adalah jaringan berita pribadi. Semua post yang diunggah oleh pengguna ini 100% milik bsc.news Semua hak dilindungi undang-undang untuk BSC News untuk informasi lebih lanjut tentang BSC News kontak BERITA BSC DISINI.