BogSwap now supports ten blockchain networks, making its novel features available to many more #DeFi users.
‍
Bogged Top-Trader's Competition
Multi-chain multi-utility Ekosistem Keuangan Terdesentralisasi (DeFi) protocol, Bogged Finance, has launched a trading competition for its users. The platform will reward five users who accumulate the highest trade volume on the platform's BogSwap DEX aggregator by January 31.

The competition will take into account trades across all networks supported by BogSwap.

"BogSwap Trading Competition. Trade any token on any of our 10 supported chains to participate. Top 5 single wallets will be scored at the end of month 31/1/22", Bogged Finance mengumumkan on January 3 via Twitter.

The winners will be rewarded with the platform's $BOG governance token as follows:
1st position: 500 $BOG

1st Runner-up: 250 $BOG

2nd to 4th Runner-up: 100 $BOG
To take part in the competition, head over to BogSwap, connect your wallet, select the network of your choice, and trade away.
‍
More Chains, More Utility
Bogged Finance is pushing ahead in its drive to give crypto users total freedom from centralized exchanges. The platform recently announced that BogSwap has been integrated into the OEC network (formerly OkExChain):
"BogSwap has deployed on @OECnetwork. Finding users the best price for no fee. Faster Swaps, Optimised Routing, Minimal Slippage", the platform stated in a ciutannya on January 5.
This latest integration brings to 10 the number of blockchain networks supported on BogSwap. The full list includes Binance Smart Chain, Cronos, OEC, Heco Mainnet, Polygon, Fantom, Kucoin Community Chain, Moonriver, Avalanche, and Harmony. Users of these networks now have access to BogSwap's innovative features such as Advanced Swap Routing, Multiple Transaction, Token Pre-Approval, etc. 

Bogged Finance is on a mission to build a wide range of tools that will enhance users' decentralized experience. The team hosts a BogAcademy where users will find tutorials to help them maximize the platform's innovative tools.
‍
Apa itu Bogged Finance?
Bogged Finance is a suite of trading tools for DeFi users on the Binance Smart Chain (BSC). The platform provides advanced trading functionality and tools so that users can make the most of their DeFi experience. Bogged Finance's tool suite currently includes BogSwap (DEX aggregator), Limit Orders, Stop Losses, Token Trust Score, Alert, and Notifications, etc. The platform is powered by the $BOG token that plays a role in the platform's governance and staking protocols. 

Where to find Bogged Finance:‍

Website | akun Twitter | Medium | Discord | Telegram
Sumber : bsc.news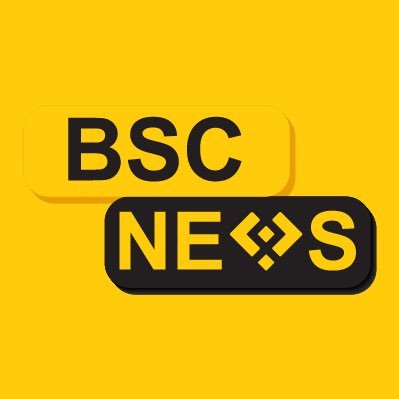 Didirikan pada tahun 2020, BSCNews adalah platform media terkemuka yang mencakup keuangan terdesentralisasi (DeFi) di Binance Smart Chain (BSC). Kami meliput berbagai berita blockchain yang berjangkauan luas terutama di sekitar sektor DeFi dari pasar crypto. BSCNews bertujuan untuk menginformasikan, mendidik, dan berbagi informasi dengan komunitas investasi global melalui situs web, media sosial, buletin, podcast, penelitian, dan live Ask Me Anything (AMA) milik kami. Konten kami menjangkau ratusan ribu investor global yang aktif di ruang BSC DeFi.
BSC NEWS adalah jaringan berita pribadi. Semua post yang diunggah oleh pengguna ini 100% milik bsc.news Semua hak dilindungi undang-undang untuk BSC News untuk informasi lebih lanjut tentang BSC News kontak BERITA BSC DISINI.