Important information regarding how the latest iteration of the incubation program MVB IV will work.
‍
A Glimpse at MVB IV
Alongside Binance Smart Chain's 2022 New Year KickOff came the much-anticipated launch of the fourth round of Most Valuable Builder, with infrastructure, NFT, and DeFi lego projects invited to participate.

The Most Valuable Builder program is the premier incubation program on BSC. The fourth iteration of the event was mengumumkan by the official Binance Smart Chain community account on January 7. Binance Investment Director, Gwendolyn Regina, offered an indication of the kind of projects they'll be looking out for. 
"We're looking for projects from pre-seed to any kind of level, maybe you have a mock-up, a minimal viable product, you have something working that we can test around," the investment chief explained before opening the scope wider. "Next ideal stage would be if you have just launched or have some traction. We're happy to look at a range of projects. To summarise, if you are at any stage, we will be happy to consider you."
MetaFi was a key term of focus throughout the event, which was highlighted as meaning 'smarter DeFi', a more seamless way to onboard users into the possibilities of crypto. It scopes the wealth of opportunities Web3 offers and acts as the main focus for the forthcoming MVB.
The team highlighted what they would be looking out for on the blog announcement that followed the event: 

Web3: Infra Solutions bridging Web2 to Web3 have amazing potential in the future. We're particularly interested in scaling and interoperability solutions, digital ID/naming services, and Web2 API & tooling for Web3. 

Advanced DeFi Lego: We're looking for highly compatible DeFi legos that increase capital efficiency, provide liquidity as a service, and more. Do apply if you're exploring DeFi 2.0 (e.g. automaters, enhancers, extenders, derivatives), building sophisticated DeFi (e.g. lending, AMM, structured products & asset management), or developing tokenized funds & indexes. 

Metaverse, GameFi & SocialFi: There is great potential for Metaverse, GameFi, and SocialFi, but first, we need to build appropriate infrastructure and tooling.
MVB IV Roadmap
MVB IV will begin in January 2022 and conclude by April 2022. As in previous seasons, the MVB Monthly Star concept will continue much in the same manner, whereby best-performing projects will be highlighted. The culmination will, of course, see the winning projects chosen.

The roadmap will see a three-phase pathway:‍

Fase 1:  Project Registration & Recruitment (January – April) There are two ways to sign up for MVB IV, either via the BSC X DoraHacks collaboration or the usual formulir aplikasi.‍

Fase 2:  Monthly Star Selection (January – March) Each month, the BSC Fund team will carefully evaluate participating projects based on project design, innovation, team, security, community strength, etc. They will then select the best ones as MVB Monthly Stars and make the announcement on their blog and Twitter on a monthly basis.‍

Fase 3: Final Top Players Selection (April) At the end of MVB IV, BSC will, of course, announce the very best – MVB IV Top Players. 

These finalists will be selected by the MVB Committee, where BSC has explained that they will apply a decentralized voting mechanism to ensure maximum transparency and fairness in the selection process.

Di sini di CO-Founder we are very excited about the prospective projects showing their innovative skills. GameFi Elemon was cited numerous times as a space that still has a great deal of room to grow. The MVB IV program remains  

BSC's very own Samy also chimed in about his excitement at the GameFi growth this year and even how much more can be achieved:
"(I am) excited about the growth on the infrastructure layer and the application layer. The massive growth of the gaming ecosystem. Super excited about what's happening there. We're really just getting started" 
Sumber : bsc.news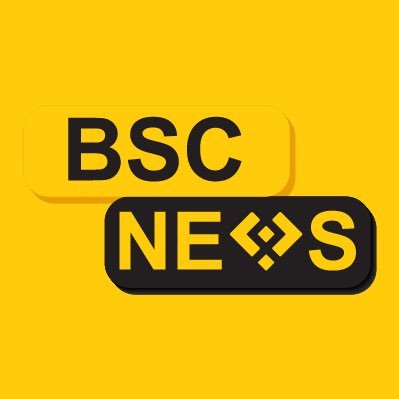 Didirikan pada tahun 2020, BSCNews adalah platform media terkemuka yang mencakup keuangan terdesentralisasi (DeFi) di Binance Smart Chain (BSC). Kami meliput berbagai berita blockchain yang berjangkauan luas terutama di sekitar sektor DeFi dari pasar crypto. BSCNews bertujuan untuk menginformasikan, mendidik, dan berbagi informasi dengan komunitas investasi global melalui situs web, media sosial, buletin, podcast, penelitian, dan live Ask Me Anything (AMA) milik kami. Konten kami menjangkau ratusan ribu investor global yang aktif di ruang BSC DeFi.
BSC NEWS adalah jaringan berita pribadi. Semua post yang diunggah oleh pengguna ini 100% milik bsc.news Semua hak dilindungi undang-undang untuk BSC News untuk informasi lebih lanjut tentang BSC News kontak BERITA BSC DISINI.