A new community lead introduces himself to Lunacians as the Axie community reads the newly released code of conduct.
‍
Lunacian Commandments
A community code of conduct has been released that describes how members of the PlayToEarn blockchain game, Axie Infintiy, should behave as citizens of the digital nation of Lunacia.

Syntax, also known as Paul, introduces himself to the community as Axie's code of conduct gets released through Axie's official Discord channel. The Axie Infinity Twitter account, on the other hand, released the code of conduct to the Lunacians on twitter on January 12.
"An initial version of our code of conduct is live! This is a living, breathing document that will evolve over time with input from the community." Axie Infinity berdasarkan ciutan.
The pioneering version of Axie Infinity's code of conduct is outlined through seven key points aiming to build a respectful community within the largest equitable gaming ecosystem today. Members of the Axie community come from varying diverse backgrounds with different sets of beliefs. This code of conduct helps lay out the values so that anyone who wants to affiliate themselves "directly or indirectly" to the PlayToEarn project has a better understanding of how to act towards each other.
A New Member Of The Community
Syntax made a discord announcement introducing himself as Axie Infinity's community lead. His role is to engage and empower the citizens of Lunacia to help build out this digital nation. He focused on keeping clear lines of communication between the game and the community, starting with the release of the code of conduct. 
"We are a community that prides itself on it's strong values. Our ambitions are lofty, and we believe that together we can accomplish anything if we respect and honor all members of our community. As such, it's important to ensure this future by coming to a clear consensus on how we should all interact with each other." Syntax said through his Discord announcement. "This Code is a community experiment. Each community has a personality of it's own, and we are interested in learning from you all on the best way to hold each other accountable to these standards. Your input will help us determine the best way to do this. Let's work through this together."
He ended by reminding everyone that the code of conduct isn't an agreement set in stone, but a living and breathing being that can evolve with community participation.
The Code Of Conduct
Axie Infinity's code of conduct focuses on seven key points that make for a healthy and safe gaming environment for all. The team asks the community to always be considerate and respectful when dealing with other members of the community. A Lunacian is also expected to be responsible for whatever they do or say, ask help from the community in times of doubt, and collaborate with others to get the best possible result from a task.

The document also acknowledges that there will be disagreements, but these disagreements do not have to be dragged out if it can be resolved constructively. The goal is to create a healthy community space that welcomes everyone and anyone inside. 

Each member of the community holds others accountable to abide by the code of conduct, and paints a clear picture of what the team expects from the behavior of each Lunacian. Visit the Axie Infinity website to read the full code of conduct.
Sumber : bsc.news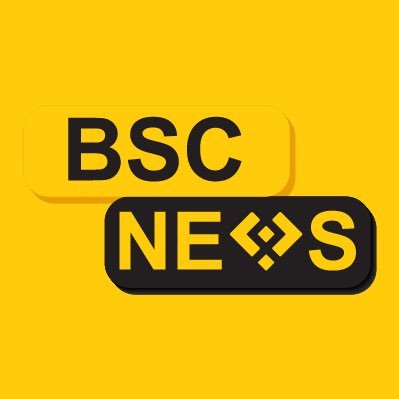 Didirikan pada tahun 2020, BSCNews adalah platform media terkemuka yang mencakup keuangan terdesentralisasi (DeFi) di Binance Smart Chain (BSC). Kami meliput berbagai berita blockchain yang berjangkauan luas terutama di sekitar sektor DeFi dari pasar crypto. BSCNews bertujuan untuk menginformasikan, mendidik, dan berbagi informasi dengan komunitas investasi global melalui situs web, media sosial, buletin, podcast, penelitian, dan live Ask Me Anything (AMA) milik kami. Konten kami menjangkau ratusan ribu investor global yang aktif di ruang BSC DeFi.
BSC NEWS adalah jaringan berita pribadi. Semua post yang diunggah oleh pengguna ini 100% milik bsc.news Semua hak dilindungi undang-undang untuk BSC News untuk informasi lebih lanjut tentang BSC News kontak BERITA BSC DISINI.