The network has also recently launched its own ambassador program that allows users to become autonomists in its community.
‍
Web3.0 DeFi Automation on BSC
The decentralized automation protocol, Autonomy, has launched the aplikasi terdesentralisasi (dApp), AutoSwap, on the Binance Smart Chain (BSC).

The dApp can be used to offer features limit order, stop loss, impermanent loss protection, and recurring purchase on BSC-based pertukaran terpusat (DEX) like PancakeSwap. These features are usually native to centralized exchanges. 
"By introducing both limit orders and stop losses to DEXes for the first time ever on any blockchain, Autonomy has enabled DEXes to have the same features as centralized exchanges," commented James Key, the co-founder of Autonomy Network, in a penyataan to Mashable on January 6.
The protocol also plans to launch the dApp on Ethereum, Polygon, Avalanche, Solana, and other blockchain networks. Essentially, the application allows users to automate their exchange orders in a way to manage their risks and profits better.
"Since most of crypto trading volume is not in market orders, this means that the main inhibitor of the growth of DEXes has been removed and is the final nail in the coffin for the dominance of centralized exchanges, allowing most of the volume to move over to DEXes," continued Key.
The network has also meluncurkan its own ambassador program on Jan. 7, which enables users to become Autonomy Cyborgs. The "Cyborgs" will be expected to contribute to the community through different ways like building engagement, providing feedback, educating the community, and spreading the word about the protocol in general. In return, these members will be rewarded with several incentives like:
Whitelisting of AUTN token.

Monetary rewards up to $200 in stablecoins and possibilities of AUTN token allocation

Additional preference in the nest phase of the program for high performing Cyborgs
The Autonomy Network received a grant for an undisclosed amount from Polygon Foundation in September 2021 and recently kicked off a program hadiah bug with Immunefi in December 2021.
‍
What is Autonomy Network?
Autonomy Network is a decentralized, permissionless automation tool that aims to power Web3.0 builders and developers with on-chain conditional execution. Projects can utilize the protocol and its dApps, to automate features with DeFi, NFTs, DAOs, and the Metaverse. The BSC-based DEX SokuSwap has added limit orders by Autonomy on Oct. 29, as per the protocol's Medium blog.

Find more about Autonomy Network here:‍

Website | akun Twitter | Dokumentasi | Github | Medium | Discord | 
Sumber : bsc.news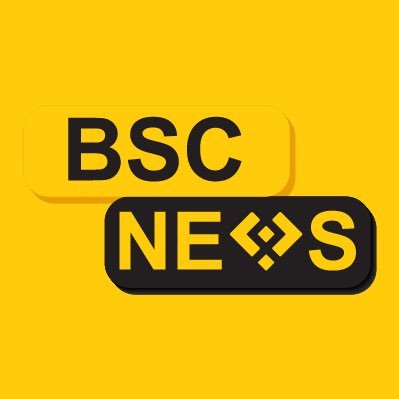 Didirikan pada tahun 2020, BSCNews adalah platform media terkemuka yang mencakup keuangan terdesentralisasi (DeFi) di Binance Smart Chain (BSC). Kami meliput berbagai berita blockchain yang berjangkauan luas terutama di sekitar sektor DeFi dari pasar crypto. BSCNews bertujuan untuk menginformasikan, mendidik, dan berbagi informasi dengan komunitas investasi global melalui situs web, media sosial, buletin, podcast, penelitian, dan live Ask Me Anything (AMA) milik kami. Konten kami menjangkau ratusan ribu investor global yang aktif di ruang BSC DeFi.
BSC NEWS adalah jaringan berita pribadi. Semua post yang diunggah oleh pengguna ini 100% milik bsc.news Semua hak dilindungi undang-undang untuk BSC News untuk informasi lebih lanjut tentang BSC News kontak BERITA BSC DISINI.