ApeSwap is finalizing the integration for the community to start trading Non Fungible Apes on Binance's NFT Marketplace.
ApeSwap NFT Announcement
ApeSwap's native Non-fungible Tokens (NFT)—Non Fungible Apes (NFA) are set to be listed on the leading NFT marketplace on BNB Chain, Binance NFT. The marketplace, which offers the most premium, unique and exclusive NFT collections on BNB Chain, will soon display ApeSwap's NFA collection. 

Pada Desentralisasi Exchange (DEX) took to its Twitter page on May 12 to announce the big incoming development, which promises to be exciting for the NFA community. Speaking to CO-Founder, ApeSwap's Business Developer and NFT Lead, Julian, disclosed that the team is in the final stage of completing Binance's NFT Marketplace NFA integration. Julian, the creator of ApeSwap's NFA collection, told BSC News that he is delighted and eager to see the collection arrive in the top NFT marketplace. 
"It's been a long time coming, but we are thrilled to announce that we are close to finalizing our integration of NFAs into Binance's NFT Marketplace. We've been working closely with the Binance NFT team over the past few weeks to make this happen and can't wait to see the NFA community listing and trading NFAs on Binance!" Julian said.
platform.twitter.com/embed/Tweet.html?dnt=false&embedId=twitter-widget-0&features=eyJ0ZndfZXhwZXJpbWVudHNfY29va2llX2V4cGlyYXRpb24iOnsiYnVja2V0IjoxMjA5NjAwLCJ2ZXJzaW9uIjpudWxsfSwidGZ3X3NlbnNpdGl2ZV9tZWRpYV9pbnRlcnN0aXRpYWxfMTM5NjMiOnsiYnVja2V0IjoiaW50ZXJzdGl0aWFsIiwidmVyc2lvbiI6bnVsbH0sInRmd190d2VldF9yZXN1bHRfbWlncmF0aW9uXzEzOTc5Ijp7ImJ1Y2tldCI6InR3ZWV0X3Jlc3VsdCIsInZlcnNpb24iOm51bGx9fQ%3D%3D&frame=false&hideCard=false&hideThread=false&id=1524766492058869760&lang=en&origin=https%3A%2F%2Fwww.bsc.news%2Fpost%2Fapeswaps-non-fungible-apes-are-coming-to-binance-nft&sessionId=842b4345db8e5b4fa74f53b4ef6eb8d0d33070be&theme=light&widgetsVersion=0577b6d654dbc%3A1652396794909&width=550px

When the listing goes live, users will be able to buy, sell, and list the unique collection of 1000 cryptographically generated digital apes on the Binance NFT marketplace. Additionally, the development will also increase the adoption of NFAs in the industry and promote its popularity in the BNB Chain ecosystem. BSC News will closely follow the news and update users when the NFA collection officially appears on the Binance NFT Marketplace. 

Meanwhile, ApeSwap NFA is available for purchase on NFTKey Marketplace at a floor price of 3.45 BNB. The total volume of NFT traded on the platform is over 12K BNB, with the highest sale recorded for one of its rare NFAs, Familiar Ape, which sold for 50 BNB. https://teams.bogged.finance/embeds/chart?address=0x603c7f932ED1fc6575303D8Fb018fDCBb0f39a95&chain=bsc&charttype=candles&theme=dark&defaultinterval=1h&showchartbutton=true
What is ApeSwap:
ApeSwap is a leading DEX on BNB Chain, which offers users the best trading experience. ApeSwap is a blend of a decentralized exchange, yield farming, staking, and an automated market maker (AMM). Pengguna ApeSwap didesak untuk mengambil bagian dalam penawaran kumpulan likuiditas melalui pertanian hasil untuk mendapatkan token BANANA asli. Terlebih lagi, token yang diperoleh ini dapat digunakan untuk mempertaruhkan dan mendapatkan token lain serta membuka fitur mewah. 

Untuk informasi lebih lanjut tentang ApeSwap, kunjungi tautan media platform: 

Website | akun Twitter | Medium | Telegram
Sumber : bsc.news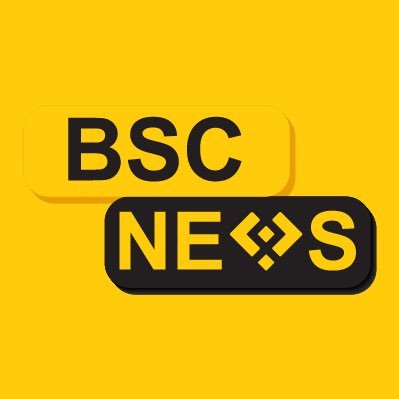 Didirikan pada tahun 2020, BSCNews adalah platform media terkemuka yang mencakup keuangan terdesentralisasi (DeFi) di Binance Smart Chain (BSC). Kami meliput berbagai berita blockchain yang berjangkauan luas terutama di sekitar sektor DeFi dari pasar crypto. BSCNews bertujuan untuk menginformasikan, mendidik, dan berbagi informasi dengan komunitas investasi global melalui situs web, media sosial, buletin, podcast, penelitian, dan live Ask Me Anything (AMA) milik kami. Konten kami menjangkau ratusan ribu investor global yang aktif di ruang BSC DeFi.
BSC NEWS adalah jaringan berita pribadi. Semua post yang diunggah oleh pengguna ini 100% milik bsc.news Semua hak dilindungi undang-undang untuk BSC News untuk informasi lebih lanjut tentang BSC News kontak BERITA BSC DISINI.