The merge "will be beneficial for both collections" and aid the development of ApeSwap NFT.
Apes + Bananas = ApeSwap NFT
ApeSwap is merging the "Non Fungible Ape" (NFA) and "Non Fungible Banana" (NFB) communities into a single ApeSwap NFT community.
"Bringing together the Non Fungible Ape and Non Fungible Banana communities will be beneficial for both collections and open exciting new possibilities in the future in regards to utility, forming partnerships, and the general development of ApeSwap NFT," ApeSwap NFT Community Lead Silfaster told CO-Founder.
Effective as of July 30, the rebranding is intended to identify the project more closely with Non-Fungible Tokens (NFTs).
"The name ApeswapNFT offers multiple advantages. It's a much stronger brand and NFT is a well-known term in contrast to NFB and NFA. Everybody involved in cryptocurrency knows what a NFT is. It will also benefit SEO, our NFT collections will be much easier to find. The current 163 total holders that formed the NFA community will now be strengthened by 747 NFB holders, quadrupling the active community," Silfaster said.
Under the new operating model, the NFA community will play a much more significant role in the future direction and development of ApeSwap NFT through governance. Meanwhile, the NFB community will become the gateway for new users to join the ApeSwap NFT ecosystem and enjoy the perks that NFA can offer.
‍
Gnosis Treasury
The ApeSwap NFT team has also created a new Gnosis Treasury. The contents of this treasury wallet can be used by NFA holders for proposals that will benefit the ApeSwap NFT community.

"We expect to see growth both in community size and participation, as with this new brand we are no longer limited with one collection or the other. With a total of 11,000 NFTs in circulation under the ApeSwap brand and with NFBs being so affordable, we believe that this change will help make the ApeSwapNFT ecosystem more widespread and inclusive," ApeSwap Co-Founder Apeguru told CO-Founder.

During the bear market, Desentralisasi Exchange (DEX) ApeSwap has been busy building products and launching initiatives, such as proposing a new plan to reduce inflation, upgrading the DEX, dan introducing perpetual futures trading in partnership with ApolloX.
‍
What Is ApeSwap:
ApeSwap is a leading DEX on BNB Chain, which offers users high-quality trading experiences. ApeSwap is a blend of a decentralized exchange, yield farming, staking, and an automated market maker (AMM). ApeSwap users can partake in its liquidity pool offerings via yield farming to earn its native BANANA token. These earned tokens can be used to stake and earn other tokens and unlock deluxe features. 
‍
Untuk informasi lebih lanjut tentang ApeSwap, kunjungi tautan media platform: 

Website | akun Twitter | Medium | Telegram
Sumber : bsc.news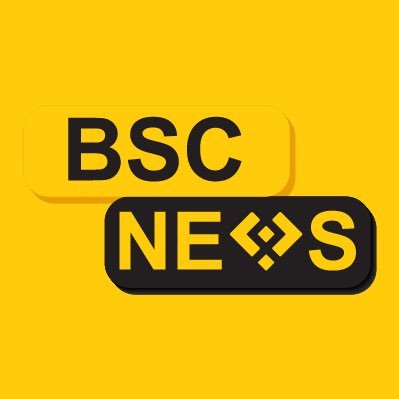 Didirikan pada tahun 2020, BSCNews adalah platform media terkemuka yang mencakup keuangan terdesentralisasi (DeFi) di Binance Smart Chain (BSC). Kami meliput berbagai berita blockchain yang berjangkauan luas terutama di sekitar sektor DeFi dari pasar crypto. BSCNews bertujuan untuk menginformasikan, mendidik, dan berbagi informasi dengan komunitas investasi global melalui situs web, media sosial, buletin, podcast, penelitian, dan live Ask Me Anything (AMA) milik kami. Konten kami menjangkau ratusan ribu investor global yang aktif di ruang BSC DeFi.
BSC NEWS adalah jaringan berita pribadi. Semua post yang diunggah oleh pengguna ini 100% milik bsc.news Semua hak dilindungi undang-undang untuk BSC News untuk informasi lebih lanjut tentang BSC News kontak BERITA BSC DISINI.