With a sleek and seamless new marketplace and a revamped V2 API that may appeal to developers, the team will now be striving to capture more of the market share. 
V2 Marketplace Unleashed
Altura has followed through on its initial announcement and unveiled its brand new Non-Fungible Token (NFT) Marketplace.

Altura exclusively revealed the release to CO-Founder on May 11 and now supports Ethereum and Polygon, opening up the scope of onboarding GameFi Elemon plus related projects in the near future. Users will now be able to place an offer on items they are after, and holders can partially or fully fill their orders, meaning increased liquidity for listed items. Additionally, the new and improved UI and UX experience will see users easily navigate what is dubbed as a more 'gamer-appropriate' theme by the team. 

CO-Founder spoke with Altura's Founder, Maxim Sindall, to ask how they hope their latest development will impact the market and whether they can gain a significant market share.
"Altura's Marketplace V2 is a big step forward. Altura's Smart NFTs are now able to be used on three chains BSC, ETH & MATIC! Additionally, we have created an offer system which increases liquidity for NFTs unseen before in the market," Sindall stated. "I believe this is a truly exciting update for the NFT and crypto gaming communities!"
The team has also explained that it has released a significantly improved API V2, which is easier to use and understand. In addition, the revamp comes with new features and is considerably quicker, meaning a more seamless integration for prospective developers. 

CO-Founder will be following Altura's progress closely and tracking its bid to gain a foothold in the market share.  
‍
What is Altura:
Altura NFT aims to integrate the benefits of blockchain and NFTs into the gaming world. The purpose is to bring true ownership that is usually lacking in today's games. With Altura NFT, the in-game items will have a dynamic value, and the same can be traded on the open NFT marketplace, thus monetizing them. 

Where to find Altura:

Website | akun Twitter | dApp |
Sumber : bsc.news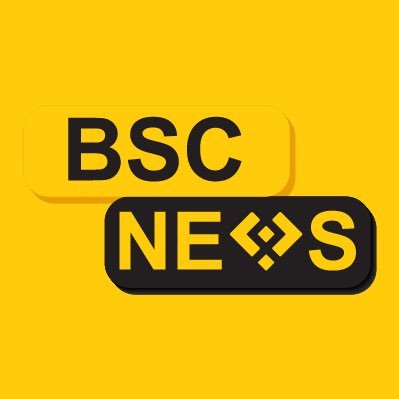 Didirikan pada tahun 2020, BSCNews adalah platform media terkemuka yang mencakup keuangan terdesentralisasi (DeFi) di Binance Smart Chain (BSC). Kami meliput berbagai berita blockchain yang berjangkauan luas terutama di sekitar sektor DeFi dari pasar crypto. BSCNews bertujuan untuk menginformasikan, mendidik, dan berbagi informasi dengan komunitas investasi global melalui situs web, media sosial, buletin, podcast, penelitian, dan live Ask Me Anything (AMA) milik kami. Konten kami menjangkau ratusan ribu investor global yang aktif di ruang BSC DeFi.
BSC NEWS adalah jaringan berita pribadi. Semua post yang diunggah oleh pengguna ini 100% milik bsc.news Semua hak dilindungi undang-undang untuk BSC News untuk informasi lebih lanjut tentang BSC News kontak BERITA BSC DISINI.