The three top movers of the week, JULD, LOWB, and TKO all made impressive gains.
Top Three Movers in BSC Ecosystem
Activities are steering up well with the general market. The bulls seem to be back as green has once again become the dominant color in the chart. Binance Smart Chain tokens are becoming the biggest benefactors of this bullish market.

Here, we will explore the top three tokens that have given traders good solid gains over the past seven days to wrap up the weekend.
Loser Coin (LOWB):
We melaporkan earlier this week that, LOWB, the native token of the Chinese meme coin – Loser Coin – has been making impressive gains this week. According to the BSC News price data tool, the coin has made 132% for the week.
The platform garnered the attention of many Chinese traders who feel a part of the project's mission. It is believed that the founders are straightforward and sincere. The token's growth is being considered organically driven. This is being realized through more buys coming in plus increases in liquidity. Liquidity is growing on both decentralized platforms like PancakeSwap and centralized exchanges, including Biki, BKEX, and Gate exchanges, according to Coingecko.

BSC Market Number One Token

As of June 1, the LOWB coin has been ranked by BSC Daily as the number one token in the BSC ecosystem, posting a gain of 98% at the time.
A read-through on its Twitter handle has shown its massive and increasing social presence. The token growth is getting mass attention and they regularly post relevant news. Check this news on its recent listing on DODO Exchange via its [EMBED] Tweet.

To learn more about Loser Coin, check out the following resources:
Website | akun Twitter | Telegram
Tokocrypto (TKO):
Pada platform, has enjoyed Binance Exchange support, conducted a retroactive airdrop for SafePal users – another Binance backed project. The launched with a bang and proved successful. The token price continued to do well in terms of returns for its token sale buyers. Despite the recent market decline, the TOKO Token (TKO) seems to have made a fast rise from the ashes.
The TKO token has done an impressive 65% this week. The current $2.69 price is a considerable gain from its $1.73 price just last month. The growth isn't coming as a surprise, especially since its trading program "Tokocrypto and the Battle of the Realm" is currently live.
The featured event is in partnership with the Tron foundation, only open for TKO Angels and their referral users (Army) who are already KYC level 1. Full instructions complete with the terms and conditions for the program and rewards are detailed in this panduan.

To learn more about Tokocrypto; Check out the following resources:
Website | akun Twitter | Telegram
‍
Just Liquidity Protocol (JULD):
JULD's token rally has been quite impressive. The coin has bounced from $0.04 to presently $0.07 and reached a high of $0.12 on Gate Exchange yesterday. At the time of this report, the token has gained 58% over the last 7 Days on BSC Dashboard.
JUD is preparing a lot of new utilities to be integrated and implemented. For example, the team plans to collapse its other tokens, JULB and JUL, into a single token: JULD. CEO Tobias has also hinted at more changes coming via the Twitter handle TG Crypto.

The launch of the new V2 is also anticipated. The CEO has berdasarkan ciutan about more liquidity options as well, including:
Liquidity stop loss and take profit

Cheaper fees for stablecoins

Up to 50% less fees for JULD holders
There will be new use cases are getting added to the JULD token for the latest launch. For example, users can now earn club rewards when they stake their tokens (minimum of 10k JULD) from each IDO. According to a JulSwap Tweet, interested members can begin right away.

JULD holders can expect more to come, including debit cards and improved staking APR up to 400%. The team announced this project disini.
To learn more about Just Liquidity Protocol; Check out the following resource.
Website | akun Twitter | Telegram
Penutup
The bulls might be back as BSC market keeps registering new gains and a recent price rally. However, it's best advised to apply proper risk management in your trade and investment to hedge you against market loss.
Sumber : bsc.news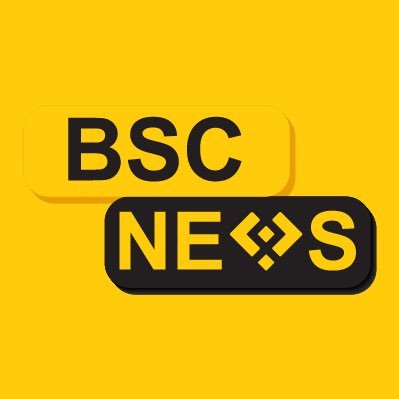 Didirikan pada tahun 2020, BSCNews adalah platform media terkemuka yang mencakup keuangan terdesentralisasi (DeFi) di Binance Smart Chain (BSC). Kami meliput berbagai berita blockchain yang berjangkauan luas terutama di sekitar sektor DeFi dari pasar crypto. BSCNews bertujuan untuk menginformasikan, mendidik, dan berbagi informasi dengan komunitas investasi global melalui situs web, media sosial, buletin, podcast, penelitian, dan live Ask Me Anything (AMA) milik kami. Konten kami menjangkau ratusan ribu investor global yang aktif di ruang BSC DeFi.
BSC NEWS adalah jaringan berita pribadi. Semua post yang diunggah oleh pengguna ini 100% milik bsc.news Semua hak dilindungi undang-undang untuk BSC News untuk informasi lebih lanjut tentang BSC News kontak BERITA BSC DISINI.